Hair Bonding Service In Delhi NCR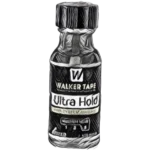 What Is Hair Bonding Service in Delhi NCR
Hair bonding service in Delhi NCR are gaining popularity due to the numerous benefits it offers to people with hair problems. The hair bonding process involves attaching artificial hair to the existing hair to add length, volume, and thickness. This process is non-invasive and doesn't cause any damage to the natural hair.
The bonding agents used in the process are of high quality and safe for use. The stylists providing Hair Bonding Services in Delhi NCR have years of experience and are experts in their field. They make sure that the bonding process is carried out in a safe and hygienic environment. Moreover, the result of the bonding process is long-lasting and looks natural, providing the customer with a confident and rejuvenated appearance.
There are many techniques for hair patch fixing but hair bonding is one of the fastest and most painless treatments. It is a non-surgical process, and well-matched hair patches are affixed to the bald head, and it is the most suitable baldness treatment.
Hair bonding is a reasonably inexpensive treatment than hair replacement surgery. If you are going through baldness and hair thinning issues, you can consider this treatment.
How long does hair bonding last?
How long the hair bonding can last depends on your skin. If you have oily skin then it can last for around 10-15 days. In winter it can last for about 15-25 days.
Hair bonding services are a suitable treatment for individuals wishing to have their hair back. Besides, it is comfortable to use on the scalp.


Easy and hassle-free service
Low-cost maintenance.
Pick any Hairstyle.
Live a normal lifestyle.
100% natural look.