What is a hair patch and how is it made?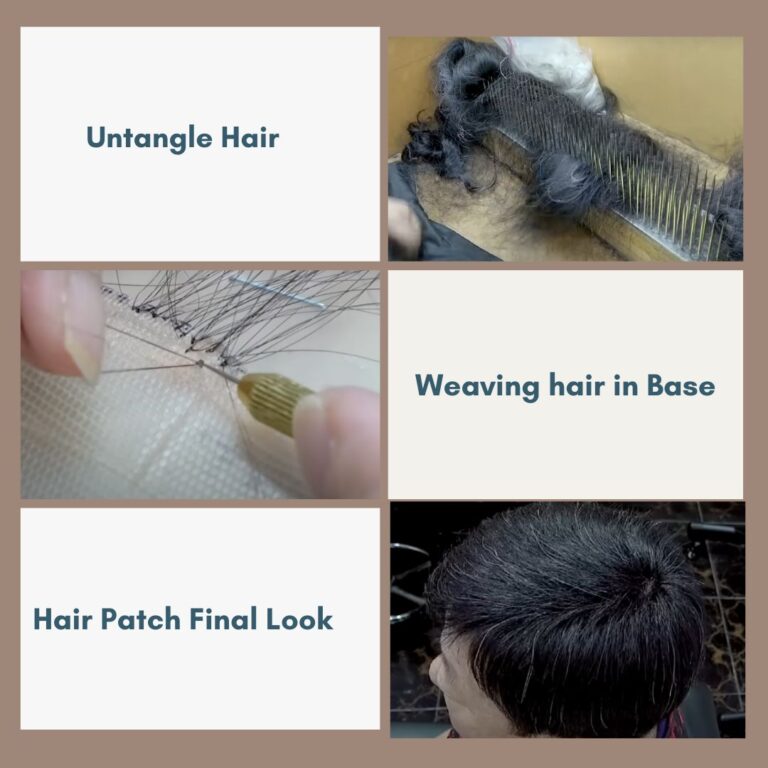 People use hair patches to disguise hair loss or baldness by using small hairpieces made from a variety of materials. Such as human hair, synthetic hair, or a combination of both. The process of making a hair patch involves several steps and can take several hours to complete.
The first step in making a toupee is to create a mold of the bald area. To accomplish this, you apply a special material in the shape of the desired toupee to the scalp, creating a mold. You then use this mold as the basis for the hair weaving.
Choosing the appropriate hair is the next step. Human hair is often the preferred choice, as it looks and feels the most like natural hair. However, people can also use synthetic hair, as it is more affordable and durable than human hair.
Next, the hairdresser sews or weaves the hair into a mesh base and attaches it to the mold using a special adhesive. After securing the base, the hairdresser trims and styles the hair to closely match the patient's natural hair.
The technician attaches the hair patch to the scalp using a special adhesive formulated. Which provides a secure hold while still allowing the patient to remove and reattach the hair patch as needed.
Overall, a hair patch can be an effective solution for those suffering from hair loss or baldness. Whether made from human or synthetic hair. A well-made toupee can help to restore a natural-looking head of hair and provide a boost of confidence and self-esteem.
Toupee Can give you a desire look as per your face cut. Patch professor offer you Best Hair replacement service. If you are looking for best hair replacement center in Delhi NCR. You can book an appointment with us